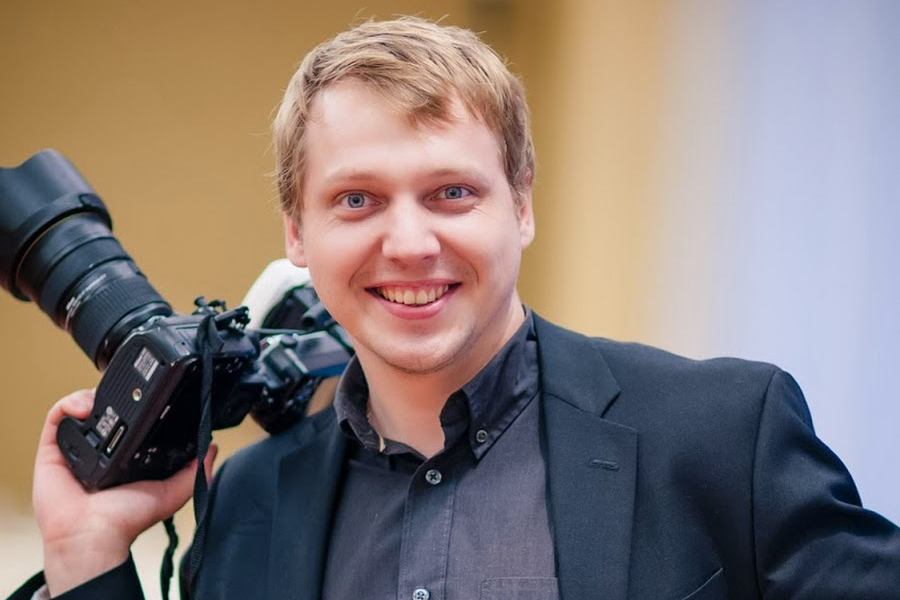 Hello, dear client! My name is Michael King, and I've been a professional photographer since 2011. My passion for photography started in my childhood when my dad gave me his old film camera. Since then, I've been hooked on this art and started learning and improving my skills. Now I have my own studio with a cohesive team of people who love photography as much as I do.
My photography is a combination of art, technique, and passion. I always strive to create unique and memorable shots for each client. I shoot in various styles and directions, including portraits, weddings, commercial and product photography.
I love working with people, creating an atmosphere of trust and comfort during the photoshoot so that everyone feels free and relaxed. If you're looking for a photographer who can capture the moments of your life in the best light, I'm ready to help. Tell me about your desires, and I'll definitely find a solution for your project.
Get All Emotions And Details
in your personal story.
Enjoy each moment of your event and save memories
by getting high-quality videos.
My main mission is to help and support you with getting great photographers.
Get affordable prices with a simple way of booking.
There are various options for your event, including applying custom logos, text with names, dates.
Creativity and uniqueness are our best friends.
Get the best quality services right now.
When I will recive my photo/video?
The editing services usually take up to two monht, especialy if is s not season
I need my pictures earlier than two months. Can I receive them sooner?
Sure, we have a special option which is called "rush editing". Your pictures can be readu in 3 days and that will cost $300.
Do you do only photography and videography or do you have any additional services?
Expert photo and video we have photobooth, albums, drone, crane, prints, 360 VR photography and videography, second shooter. Feel free to inquire about the price.
I`m not in NY at the moment, can I sign the contract online or do I have to schedule an appointment with you?
Everything can be done online, we will send you the contract which you can check, edit, sign and send back or give us the info that might be incorrect or missing and we will add everything on ourselves. The deposit payment can be paid online as well and we will send you the link for an invoice wich the contract.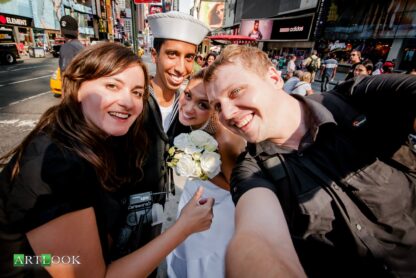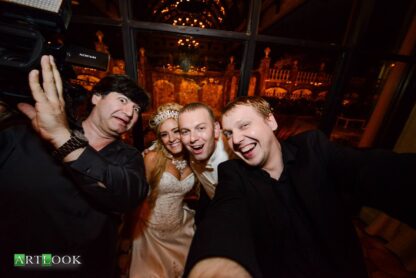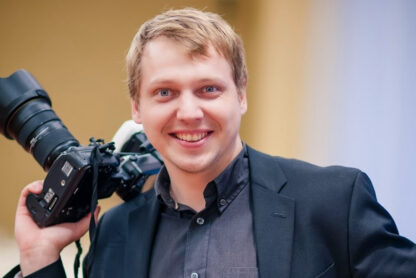 Artlook Inc - Photography/Videography services company founded in 2011.
Ours Photographers and Videographers would like to capture all your happiest moments of life and for a little moment be the part of them!
From our humble beginnings, we have grown into a big well established company recruitingthe services of renowned professional photographers and videographers who are focused on capturing amazing photos and creating something special to make the event a memorable one.
Read more
We are trusted
We invite you to view photos from an interesting and important event. Where our company had the opportunity to record all the important moments in the photo. For the advice of such companies as:
What the press says about us?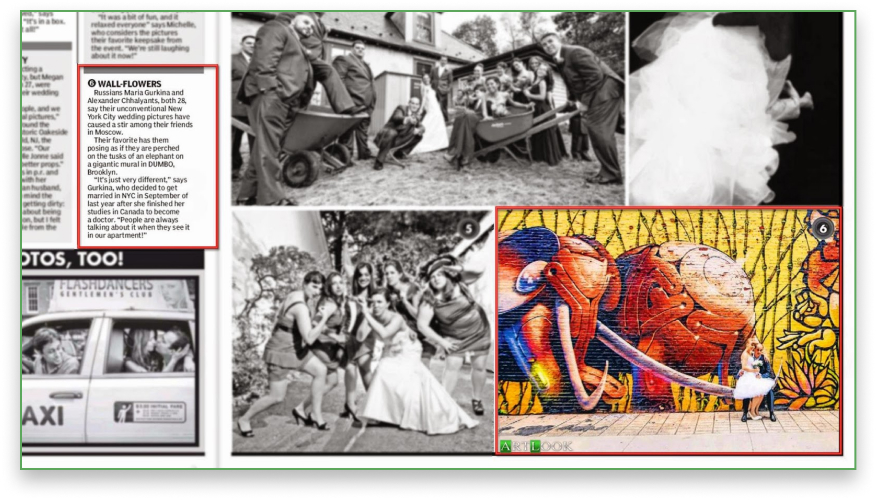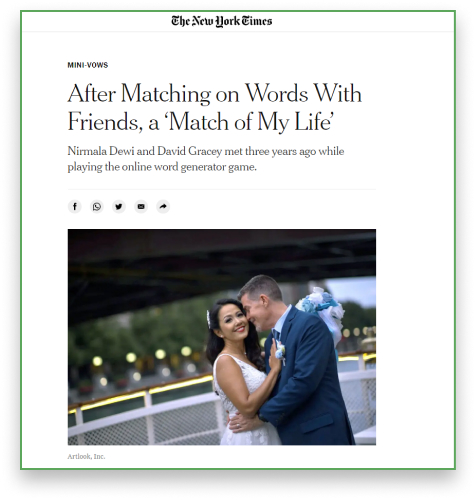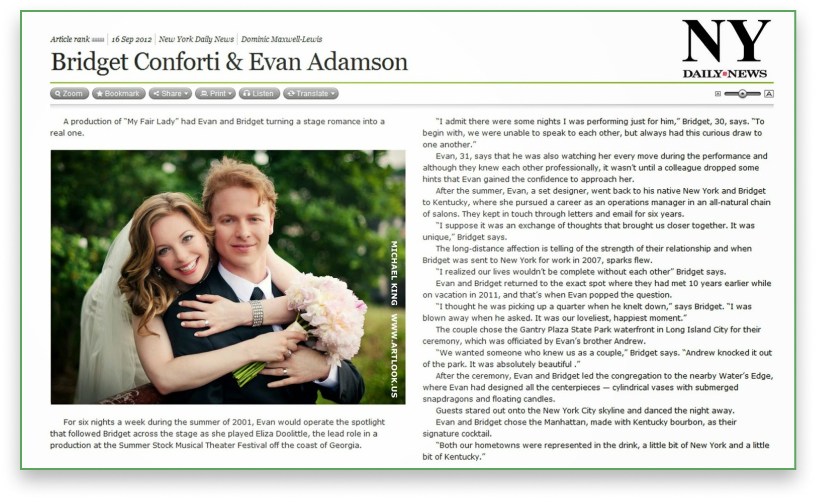 Wedding Photography in Brooklyn New York
We know perfectly well how important memorable photographs will be in the life to come. Of course, they should not be only official. Your photos should be unusual. You have to be fun, free and the most beautiful on them. And most importantly, your photos should emphasize your unique personality. To achieve this, you need a professional wedding photographer.
Brooklyn photographer
You're in a great mood today, it can't be any other way. You believe in a happy marriage and want to capture unforgettable moments of your life. We will shoot bizarre scenes against the backdrop of a huge cake and your favourite flowers.
You will be surrounded by the people dear to you who have always been with you and came to share your joy. We will be able to show in the pictures your love, kinship, friendly relations. To make all this possible hire a photographer NYC.
You will be able after many years to enjoy the beauty, richness of the wedding table, the elegance of the interior. A happy couple with glasses in their hands is an obligatory and most memorable picture at a wedding.
And how not to capture the happiest people of this evening, the bride and groom, whirling in a dance. The most important moments for newlyweds are taken with professional photography NYC.
Film weddings, engagements in Brooklyn and New York
Did you have time to notice? We organize wedding photo shootings for all couples who apply to us. We do our best to bring joy to the newlyweds. We like to photograph them because we enjoy shooting together and become involved in unforgettable moments in the lives of people who tie the knot.
We do not want to look at the wedding as strangers who rush between guests with our photo and video cameras, interfering with the celebration. We want to become an integral part of the celebration, on which the atmosphere of the holiday depends. Every wedding photo shoot for us is an opportunity to make new friends. This friendship helps us to work creatively and expands the circle of our clients.
We hope that cooperation with Artlook will bring good luck, and wonderful photos will resemble the unique minutes of the happiest day in life. Perhaps this wedding will be happy not only for you, but also for other young people who will meet at your celebration and want to celebrate the wedding holiday after a while. Who knows, maybe the best photographers from New York will come this celebration and shoot the best moments of your friends' wedding feast.
Photographer for engagement in Brooklyn. A common case.
There are only a few geek photographers and a married couple. Our meeting took place in a studio on the Brooklyn Bridge. We fell in love with each other without memory. Where do you think we got married? You guessed it: this is where the wedding was celebrated.
We are very enthusiastic about the wedding event. We think that participation in wedding celebrations is of paramount importance for you. Who wants to break away from the festive table and be away for a long time? We become participants of the celebration for you and try to take into account your desires as much as possible.
Find good moments, gather friends and relatives around you, and we will shoot this, trying to capture the most exciting ones. We don't want you to leave your friends and family even temporarily. We will create an atmosphere of love and joy for all participants of the celebration and transfer all this to high-quality photos.
SERVICE WEDDINGS, ENGAGEMENTS AND OFFERS THROUGHOUT BROOKLYN WEDDING VIDEOGRAPHY
You want to shoot wedding photos and videos of such quality as to eventually show friends and family the best day of your life. You will be able to see the celebration years from now as if it happened yesterday.
We want you to remember your photographers not as two strangers, but as your cheerful companions.
Why you need to choose Artlook
The main task of Artlook is to make our customers happy. We take good photos so that people, looking at them through the years, have fun.
It is important for us that they remember us with a kind word. We are not offended by objective criticism and accept it. It helps us make our photos better.
Our team is always ready for cooperation. We try to make your most important day special. To do this, our team is ready to take from 400 to 800 photos on professional equipment.
To hire photographer NYC go to our website or call the contact phone number.
contact us
It is a long established fact that a reader will be distracted by the readable content of a page when looking at its layout.
The point of using Lorem Ipsum is that it has a more-or-less normal distribution of
Send