Get All Emotions And Details
in your personal story.
Enjoy each moment of your event and save memories
by getting high-quality videos.
My main mission is to help and support you with getting great photographers.
Get affordable prices with a simple way of booking.
There are various options for your event, including applying custom logos, text with names, dates.
Creativity and uniqueness are our best friends.
Get the best quality services right now.
When I will recive my photo/video?
The editing services usually take up to two monht, especialy if is s not season
I need my pictures earlier than two months. Can I receive them sooner?
Sure, we have a special option which is called "rush editing". Your pictures can be readu in 3 days and that will cost $300.
Do you do only photography and videography or do you have any additional services?
Expert photo and video we have photobooth, albums, drone, crane, prints, 360 VR photography and videography, second shooter. Feel free to inquire about the price.
I`m not in NY at the moment, can I sign the contract online or do I have to schedule an appointment with you?
Everything can be done online, we will send you the contract which you can check, edit, sign and send back or give us the info that might be incorrect or missing and we will add everything on ourselves. The deposit payment can be paid online as well and we will send you the link for an invoice wich the contract.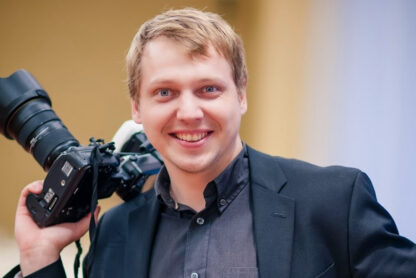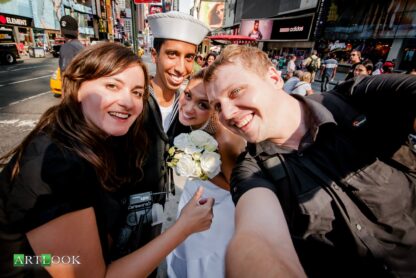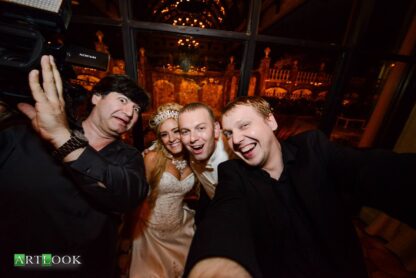 Hello! I'm Michael King, and am the owner and principal photographer of Artlook Inc., based in Brooklyn, New York City.
I became interested in photography since my childhood, during the days when film cameras were used to take pictures. As I grew older up until I got married to my beautiful wife Victoria, my love for photography grew even stronger and with the experiences I acquired during my growing up days until my marriage to my lovely wife, we decided to take photography to the next level.
From our humble beginnings, we have grown into a big well established company recruitingthe services of renowned professional photographers and videographers who are focused on capturing amazing photos and creating something special to make the event a memorable one.
Read more
What the press says about us?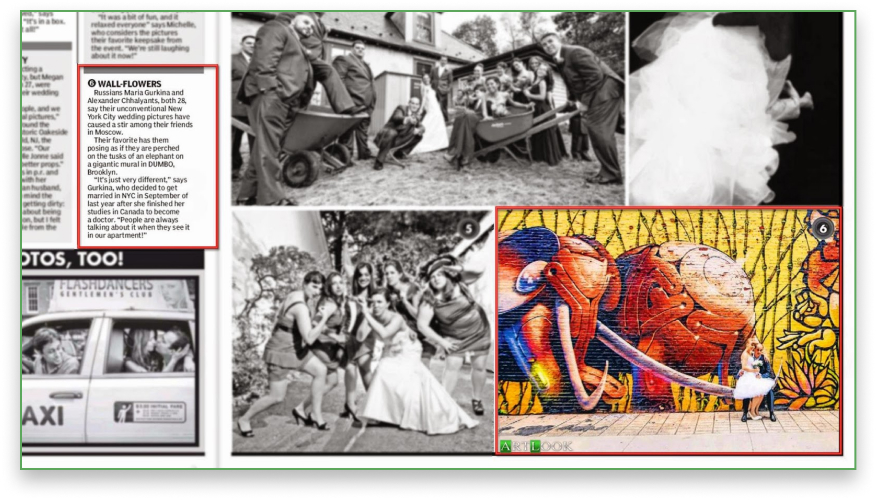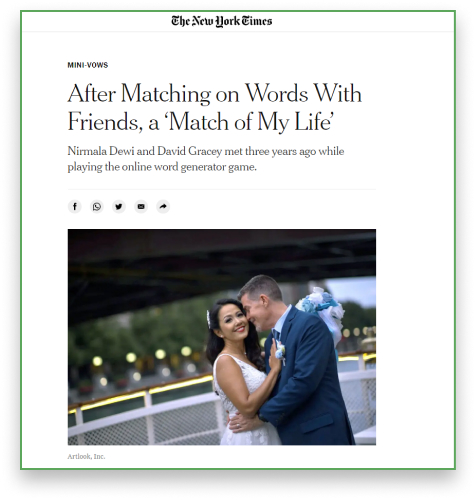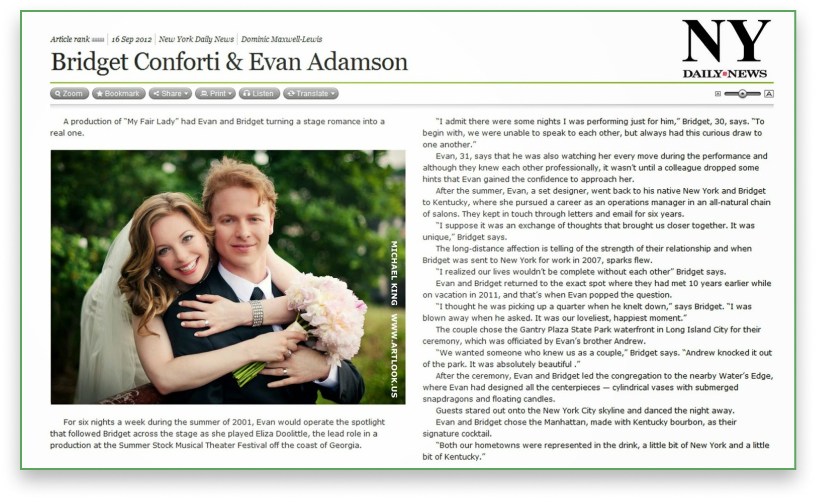 BROOKLYN WEDDING PHOTOGRAPHY NYC
We know how much your photographs will matter later on. No doubt we realize you don't need formal, presented pictures, and that you love fun, common, authentic and loose photographs that show your true personality.
BROOKLYN PHOTOGRAPHER
It is quite possible that you're a couple who believes in the significance of marriage. It's not about the fanciest scene, the monster cake or the most costly blossoms for both of you. You just might want to celebrate being infatuated to individuals that make a difference to you most, and we love that about you. Connections, associations, love and each of the things that mean so a lot, all recorded by a Brooklyn engagement photographer in wonderful photographs and videos that you'll have the option to take a gander at, watch and offer again and again.
COVERING WEDDINGS AND ELOPEMENTS, ENGAGEMENTS AND PROPOSALS ALL OVER BROOKLYN AND NEW YORK.
Did you notice we propose a commitment shoot to each couple who books their wedding photography with us?
We can't help ourselves; we love catching photographs of couples in affection. A commitment shoot is an incredible route for us to all become acquainted with one another before your big day. There's nothing fun around two outsiders turning up on one of your most significant days and waving cameras in your appearances. However, becoming acquainted with Artlook a bit, and us becoming more acquainted with you, implies we can truly get those normal, authentic and loose photographer Brooklyn photographs by Artlook we realize you need to such an extent.
You likewise will understand how we work, for the greater part of you getting hitched is something you haven't done previously. Possibly your solitary experience of a wedding photographic artist has been at companions' or relatives' weddings, and that possibly wasn't the best insight. Which is the reason we love to show you exactly how loose and easygoing we are. Since we realize you don't need all that convention on your enormous day all things considered!
BROOKLYN ENGAGEMENT PHOTOGRAPHER – A USUAL CASE
Only a few of photograph geeks and a wedded couple. Truly, we met in a photograph studio, fell head over heels in love in a Brooklyn bridge photography studio and would you be able to think about where we got hitched? As we advised you, all our photograph geeks.
We're enthusiastic about affection and marriage, and we realize you are as well. We additionally realize that missing your mixed drink hour or being taken away for photographs for quite a long time isn't the sort of wedding you need.
However, we do become acquainted with you as a couple not to feel like aliens to you on your big day. Since when you know us, you confide in us. What's more, that is the point at which we get really good photos.
COVERING WEDDINGS AND ELOPEMENTS, ENGAGEMENTS AND PROPOSALS ALL OVER BROOKLYN WEDDING VIDEOGRAPHY
You DO need wedding photographs and videography that you can think back on and share with loved ones, reminding everybody exactly how marvelous your big day was.
You'd LOVE to recollect the whole day similarly just as if it was yesterday and have your photographs help you to remember that.
One is cheerful if those two photograph geeks were more similar to companions than outsiders on your enormous day.
WHY ARTLOOK CARES
Since, between us, we have the photography smarts, the silly jokes, a triumphant blend of Canadian and Southern appeal (truly, that resembles appeal in one room that one can get) and a lot of love to provide for both of you – ensured.
There isn't anything Artlook team worship more than catching your affection in staggering pictures, giving one a long period of recollections you can adhere to your fridge entryway. In other case, as you know, it is set up on the gram. Whatever the situation, we're not critical about any client's comment.
Anticipate a huge load of involvement and information among us, an ear to tune in and guidance to offer, in the event that you need it, about any piece of your arranging.
Besides, we put it all out there to ensure you love your photographs, get everything and more that you expected and make them do energized star hops about picking us to be the ones who catch your day for you.
Truth be told, on the off chance that you don't high-five yourself for your super-keen choice toward the finish, all things considered, at that point we haven't taken care of our work right!
One can expect to get an average of 400-800 photos from our professional wedding photosession after eight hours of wedding coverage. These perfect numbers for a wedding event are for your full rejoice!
contact us
It is a long established fact that a reader will be distracted by the readable content of a page when looking at its layout.
The point of using Lorem Ipsum is that it has a more-or-less normal distribution of
Send