Oil Panting from Photo
Refined, noble, picturesque
The artist will write for you a digital portrait using the oil painting technique. See examples and send photos
Order

Click the "Order" button, upload a photo and write your wishes for style and timing. Perhaps attach an example of an oil portrait that you like best from our portfolio or the Internet.

Portrait

Within 1 hour of working time, we will call you back to discuss the assignment. Having received it, we will write a portrait and send it to you for approval. You can make an unlimited number of edits until you are completely satisfied with the work.

Manufacturing

Only after your final confirmation within 1 working day, a portrait in "Oil" style will be painted on canvas, decorated and sent to the delivery service.

Delivery

By agreement, you can call a courier.

Payment

Payment upon completion: for the artist's work after your approval of the created portrait.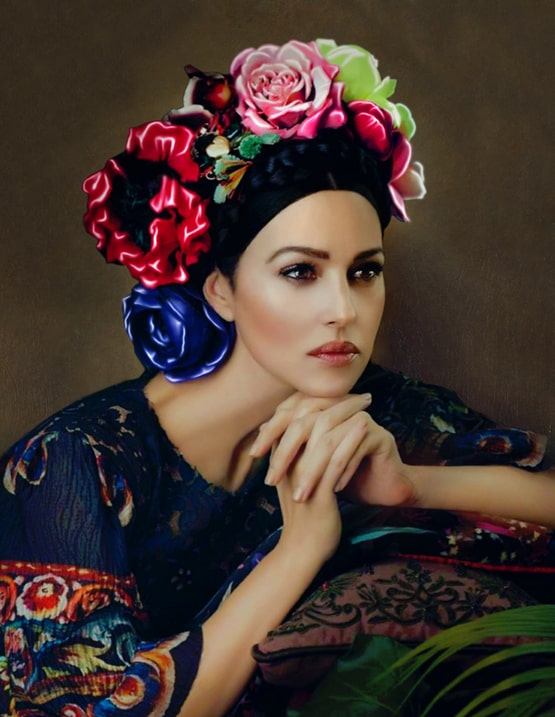 Above is a list of standard job and material specifications. You can always: by counting in the calculator above; by reading the description by clicking on the question mark in the same place; by asking in the communicator or by calling - choose exactly what you need.
The portrait is created by hand by the artist, not by the program
Written digitally, edits and reprints possible on anything
A portrait printed on canvas has a lifespan of over 50 years
Free delivery to pick-up points
On the style of the portrait "Oil"
Painterly portrait in oil, starting from the 15th century, when the first works in this technique were written in Holland, is probably considered the most popular and widespread genre of fine art.
This is not surprising, because such a portrait has always been a kind of sign of elitism and aristocracy. Painterly portraits were difficult to complete, for example, the great Goya required 100 hours of posing to create a portrait.
On the other hand, hundreds of examples are known when portraits of great people were painted without posing at all. They just didn't have time. Sometimes the authors of the most famous portraits did not see their heroes live at all, for example, a portrait of Ivan the Terrible by Viktor Vasnetsov or Peter the Great by Paul Delaroche.
Today it is easier for artists: a portrait can be painted from a photograph in digital form. To write, just instead of a traditional brush and canvas, the artist will use a tablet. The most important point here is the interaction of the customer and our artist, so that we realize the idea, the image that must be conveyed in the work.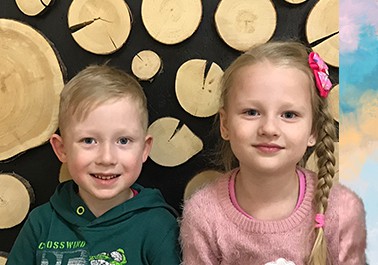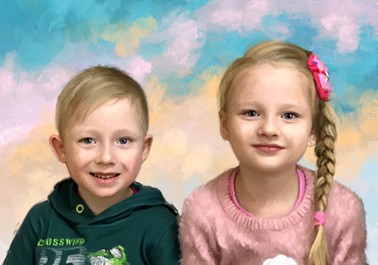 Drag the vertical line to compare "Before" and "After"
---