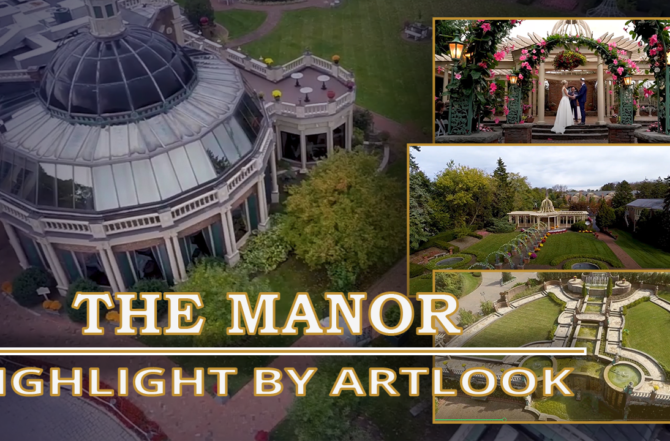 The Manor is a stunning estate and wedding venue located in West Orange, New Jersey. This luxurious facility offers prestigious grounds, exceptional cuisine, and attentive service with every event they host. This event venue contributes elegance, style, and beauty throughout every corner of the grand estate. With picturesque outdoor ceremony spaces and elegantly-appointed ballrooms, The […]
The Manor | Best places for Wedding in NYC New video! | Must Watch
The Manor is a stunning estate and wedding venue located in West Orange, New Jersey. This luxurious facility offers prestigious grounds, exceptional cuisine, and attentive service with every event they host. This event venue contributes elegance, style, and beauty throughout every corner of the grand estate. With picturesque outdoor ceremony spaces and elegantly-appointed ballrooms, The Manor boasts a wonderful setting to celebrate your important day. The staff strive to provide the best in service and style for each couple's love-filled celebration.
Facilities and Capacity
The Manor is nestled on 20 acres of landscaped grounds, which are adorned with gardens, statues, and fountains found along brick walkways. This estate houses formal gardens ideal for outdoor ceremonies, where a hand-laid brick path lined with seasonal flowers leads to the altar. This space also offers nearby areas for cocktail hour festivities. Inside the building, several ballrooms are available for your reception. The Imperial Room is the most popular choice for celebrations of love, making a statement with an opulent chandelier that hovers over the wooden dance floor. This room grants upscale elegance for over 200 guests. In addition to The Imperial, the property houses three additional, smaller event rooms: The Virginian Room, The Garden Room, and The Regency Room. Each features crystal chandeliers, a dance floor, and beautiful adornments of decor. Furthermore, the venue private bridal suites in which your entire wedding party, as well as honored guests, can prepare before the ceremony.
Services Offered
The venue offers both beautiful grounds and a high standard of service for every wedding and event hosted. A professional team of banquet managers and staff can work with you to determine your wedding day timeline, details, and custom menu selections for the reception.
Cuisine
The Manor provides delectable contemporary cuisine crafted to meet your guests' needs and individual tastes. The culinary staff at the venue custom curates each menu to suit the wedding event tone, size, and dietary needs of guests. Some of their most popular dishes include the potato truffle soup, glazed French chicken breast, and miso-marinated striped bass.
❗❗❗❗❗❗❗❗❗❗❗❗❗❗❗❗❗❗❗❗❗❗❗❗❗❗❗❗
Youtube: https://www.youtube.com/channel/UCTENpEG_h-P4QhxErTlBHMQ
Facebook: https://www.facebook.com/WeddingPhotographyNewYork/
Instagram: https://www.instagram.com/artlook_us/